Cornbread 101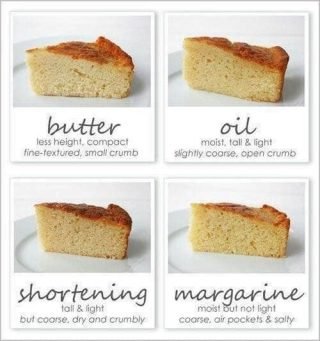 Did you know that using different ingredients in cornbread will give you different results in the finished product? Many cooks think that you can substitute oil for butter or shortening for margarine but this image shows the differences if you choose to do so.
So if your cornbread is not coming out how your grandma's did, you might take a look at what you are using in it. Odds are, she used shortening or butter. Give a different one a try in your next batch of cornbread to see if it gives you the texture and taste you have been wanting.
Tell us in the comments which one you like the best. Bonus points if you eat cornbread in milk with a spoon!