Hamburger Meat Mix
2020-02-19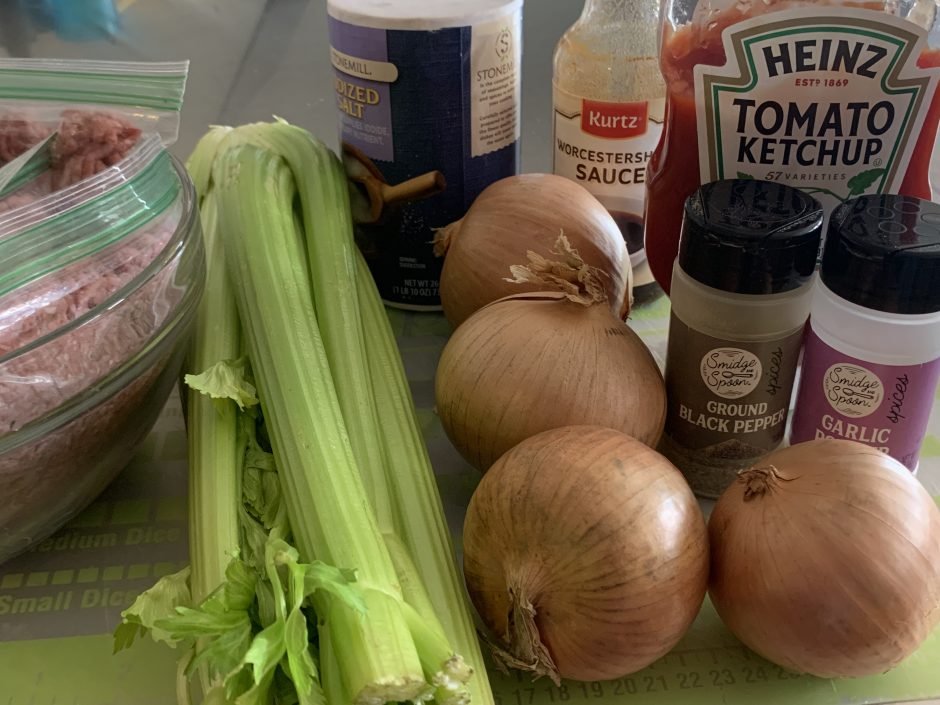 Average Member Rating
(5 / 5)
3 People rated this recipe
What meals can be made with this Hamburger Meat Mixture? If you make the mixture according to the recipe provided below, you will get enough to choose 5 of the following meals. (Except the company casserole, it is a double portion)
Rice Casserole
Stuffed Green Peppers
Pizza
Company Casserole
Tamale Pie
I hope you enjoy this old-school method of food-prep for quick freezer meals.
Ingredients
4 pounds hamburger
4 chopped onions
2 cups chopped celery
1 tsp garlic powder
2 tsp salt
1/2 tsp black pepper
3 TBSP worcestershire sauce
3 cups ketchup
Method
Step 1
Brown hamburger with chopped onions and celery over medium-high heat until lightly browned and grease starts to sizzle and cook away. (Onions and celery should be soft. If not, add a 1/2 cup of water to the meat mixture and cover with a lid to cook until soft.)
Step 2
Add remainder of ingredients and simmer for 20 minutes on low, covered with a lid.
Step 3
Cool quickly and use to make 5 portions for freezing. If using sandwich bags, you can fill and then remove the extra air and lay it down flat to freeze so that you can easily stack them for space saving in the freezer.