How do you like your Grits?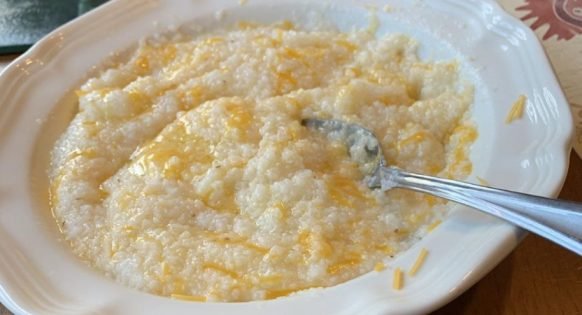 Types of Grits
Stone Ground Grits
Hominy Grits
Quick Grits
Instant Grits
Its not so much what kind of grits you start out with but how they end up being served. In this I mean are they served plain or with something added. I like butter and a touch of salt, as I use unsalted butter. But there are some way more exciting things to do with your grits. Check out this recipe for Apple Cider Grits. This is a great way to change things up when it comes to grits.
How long does it take to cook Grits?
Quick grits or Regular grits and take about 5 to 10 minutes to cook. Instant Grits or the ones that come in a packet don't take as long but lack in natural flavor. It can take about 45 minutes to prepare stone ground grits. If you are going this route make sure to whisk often, according to SouthernLiving.com.
Leave a Reply and let everyone know how you like your Grits!