Ham Pineapple Green Pepper and Onion Dish
2020-03-19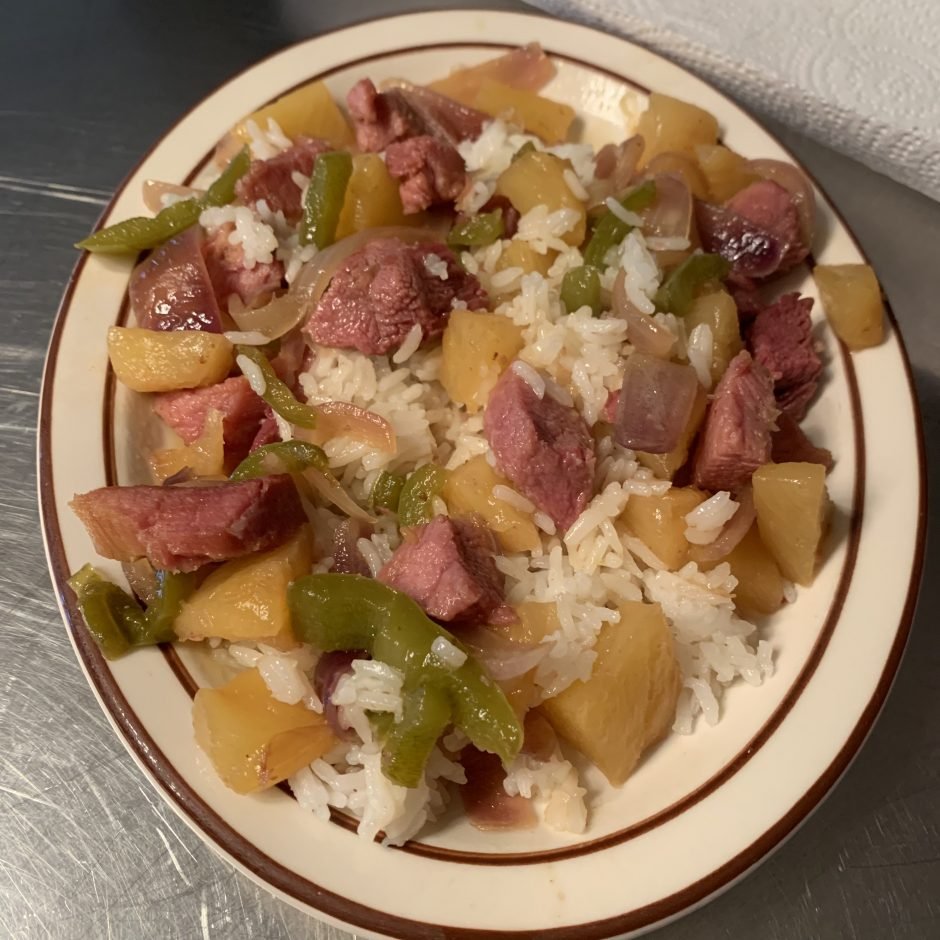 Average Member Rating
(0 / 5)
0 People rated this recipe
This dish is a great way use up chunks of ham that don't conform to the normal dinner slice that you are left with when you cut the meat off of the ham bone.
Any dish that starts out with sauteed onions and peppers has to be good, right?
Start by Cooking Onions and Peppers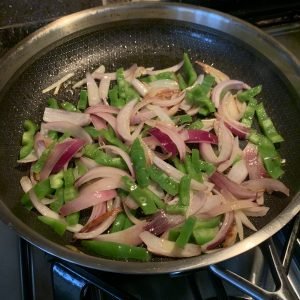 Once they start to soften up, go ahead and add in your ham chunks.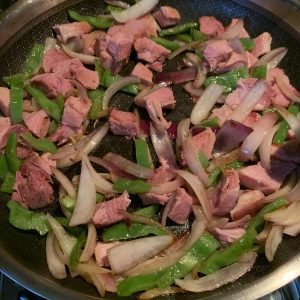 Once the ham is heated thoroughly, add in a can (or in my case, a jar of pineapples) with about half of the juice. I say a jar for me because I can my own fresh pineapples. You can see the method for doing that here: https://www.wildheavenfarms.com/canning-pineapples-waterbath/ (this is my farm's website)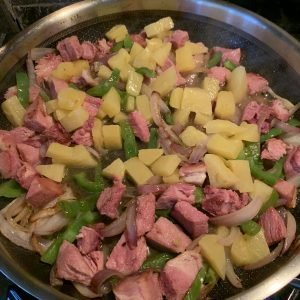 Finish by adding a spoon of brown sugar
Once you get the sugar dissolved and mixed around well, Put on a lid and turn down the heat to low so it can simmer.
See complete recipe for this Ham and Pineapple dish below.
Ingredients
ham chunks, about 1 pound
canned pineapple chunks
1 onion
1 green pepper
2 TBSP brown sugar
Method
Step 1
Start by cooking pepper and onion until it starts to soften. I used a red onion but any onion will work.
Step 2
Add ham chunks and heat through.
Step 3
Add can of pineapple with about half of the juice
Step 4
Add brown sugar and turn down heat. Cover with a lid and simmer for 5-10 minutes depending on how soft you like your onions and peppers.
Step 5
Serve on a plate of rice.