Dutch Baby
2020-03-04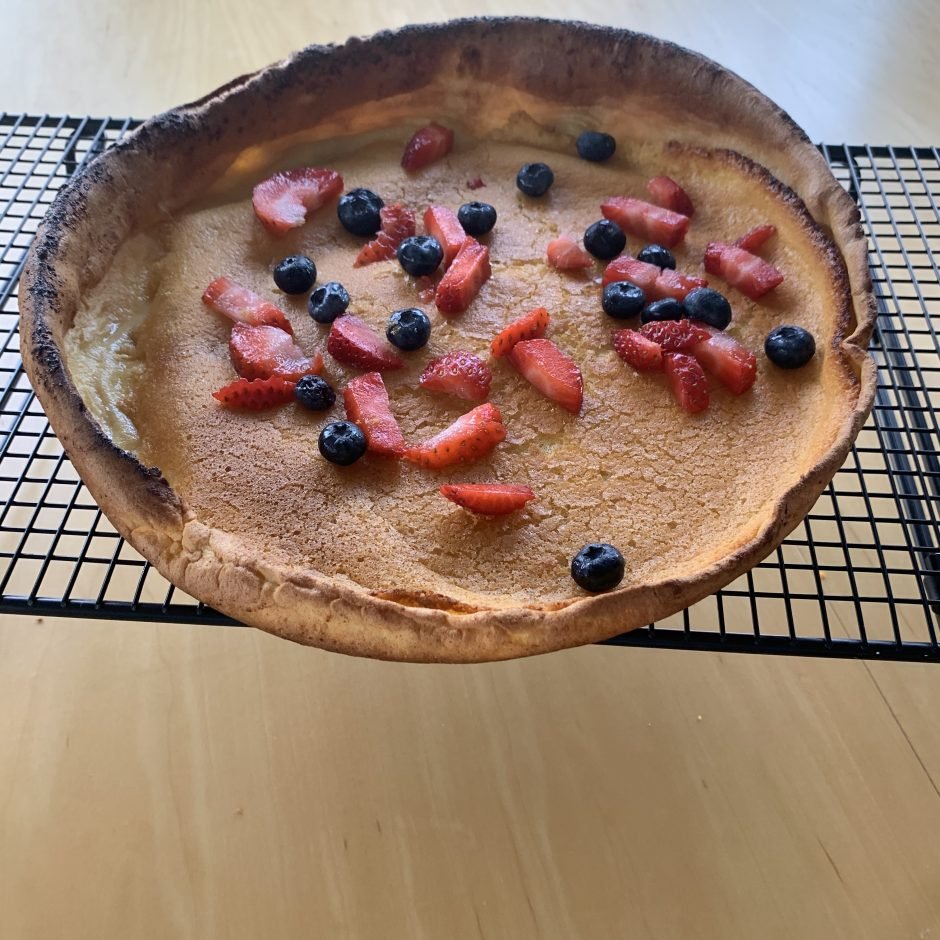 Average Member Rating
(4 / 5)
4 People rated this recipe
You'll often find a Dutch Baby recipe located in the dessert section of cookbooks and websites. I have never understood why. I think they make a great breakfast dish, and lunch if I'm by myself and get a chance to eat the whole thing.
Whenever you decide to eat it, the dutch baby is sure to please your Appalachian sweet tooth while giving you the goodness of fruit, eggs, milk and butter. It's good without the fruit too!
I have adapted this Dutch Baby recipe for a 11-3/4 inch cast iron skillet (because that's what I have).
Appalachian Cooks Cooking Tip
Once the Dutch Baby is completely cooked, remove from the oven and loosen with a fish spatula. Now you can move it to a cooling rack. The condensation, if left in the bottom of the skillet, will cause the Dutch Baby pancake to stick.
Ingredients
4 eggs
3/4 milk
2 TBSP granulated sugar
1 1/2 tsp vanilla extract
dash salt
3/4 cup flour
1/2 stick butter (4 TBSP)
Fresh fruit of choice *optional
powdered sugar for dusting *optional
Method
Step 1
Preheat oven to 425 degrees with the cast iron skillet inside.
Step 2
Whisk eggs, milk, sugar, vanilla, and salt together in a bowl. Once It starts to fluff up, add the flour and continue whisking until blended well.
Step 3
Add the butter in pieces to the preheated skillet and make sure it covers the bottom and sides.
Step 4
Add the batter to the skillet and bake for 15 minutes. Turn the heat down to 350 degrees and cook another 10-12 minutes. It will puff up on the sides and likely be taller than than the cast iron skillet edges.
Step 5
While it is cooking you can prepare your fruit and powdered sugar for topping off the Dutch Baby. If you don't have fruit, you can use a jam or plain old maple syrup.