Coconut Caramel Pie
2020-02-23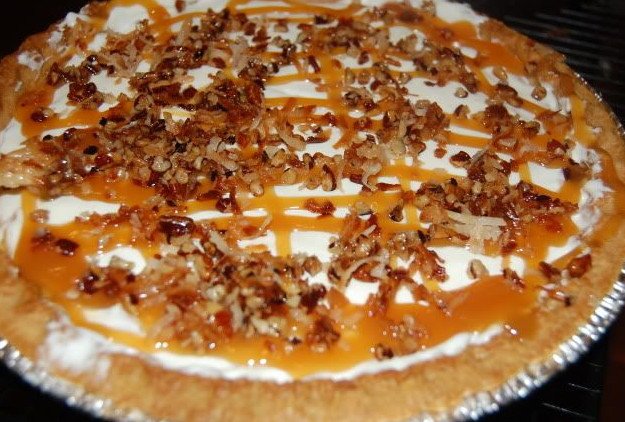 Average Member Rating
(5 / 5)
2 People rated this recipe
I love coconut, I love caramel and love pie. Combine then together and whats not to like? When I make these pies they don't last long. That is why I make two at a time. One to share and one for me, just kidding. But at least i get a piece this way.
Ingredients
1/4 cup butter
7 ounce coconut
½ cup chopped pecans
8 ounces cream cheese, softened
1 can condensed milk
16 ounces Cool Whip
2 baked 9" deep dish pie shells
12 ounce caramel
Method
Step 1
Melt butter in saucepan. Add coconut and pecans.
Step 2
Stirring frequently until brown. Set aside.
Step 3
Mix cream cheese and milk,beat until smooth.
Step 4
Fold in Cool Whip. Layer 1/4 cream cheese mix in pie crusts and drizzle with caramel topping.
Step 5
Sprinkle on 1/4 of the coconut mix. Repeat layers.
Step 6
Refrigerate overnight before slicing.