Dressed Eggs, Deviled Eggs?
2020-03-19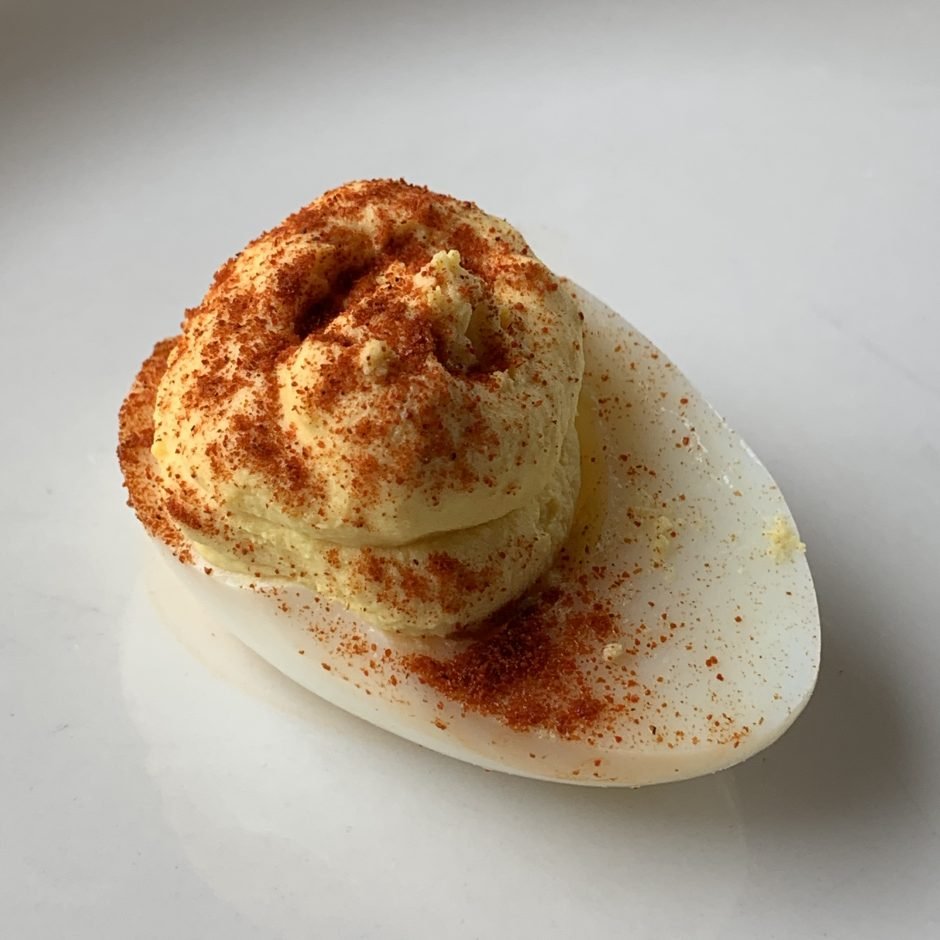 Average Member Rating
(5 / 5)
2 People rated this recipe
I was spoiled early in life by eating lunch at a little deli that sold 2 sweet deviled eggs for $1. Seeing as how I was always spending my money on other things besides food, this was always a good cheap and easy way to get my protein to keep me going for the rest of the work-day.
Once I stopped working by that deli, I tried to replicate them by discussing it with my great-grandma. I don't like mustard so I knew there was none in this egg that I longed for. She told me a story of how eggs with no mustard were called, "dressed eggs" and "deviled eggs" were made with mustard.
No matter what you call them, you are sure to love this recipe. I may have went a little heavy with my Spanish Paprika but really, I don't think you can ever use too much of it!
Ingredients
eggs
sweet pickle juice
pinch sugar
mayo or miracle whip (I like the tangy zip)
paprika or chili powder
Method
Step 1
Boil eggs for 6 minutes. Turn off heat and add lid for another 6 minutes. Once the time is up, dump out the hot water and add ice water for 6 minutes. Now they will peel perfectly.
Step 2
Cut eggs in half and add the yolks to a ziploc baggie (or a bowl)
Step 3
Add enough Miracle Whip to make the yolks creamy.
Step 4
Splash in just a little pickle juice, maybe a teaspoon for every 4-6 eggs
Step 5
Add the sugar and remove air from baggie and mix all ingredients well. If using a bowl, just make sure you mix it all up good.
Step 6
Cut the corner off of your baggie and squeeze like a pastry bag to fill eggs. If you used a bowl, just use a spoon to fill the eggs.
Step 7
Now sprinkle with paprika, chili powder or any red seasoning. Seasoning salt is also good.